Breedings to any of our males are not available for those with dogs used for producing puppies to sell and nothing else... 

Journey is a son of Twisted Scribbles and Dancing In Faith.  Well on his way to CH title and he is apple of my eye!. Journey is overflowing with personality!
Scribbles is son of Moon Dancer and Tiny Twister. He is  doing well in conformation, but it seems that weight pull is not his cup of tea. :( 
The following photo's Scribbles is just one yr old and has yet to fill out in his chest. His dam, Moon Dancer took until 2 yrs of age!! I hope Scribbles doesn't take that long  :(
CH " A/A I "U Gotta B Jokin" SD1, SD2

Joker, a 39lb black tri  ... He is having his share of success in conformation and weight pull. He has been competing in agility and doing great. Joker is Danger's son from Dolly's second litter.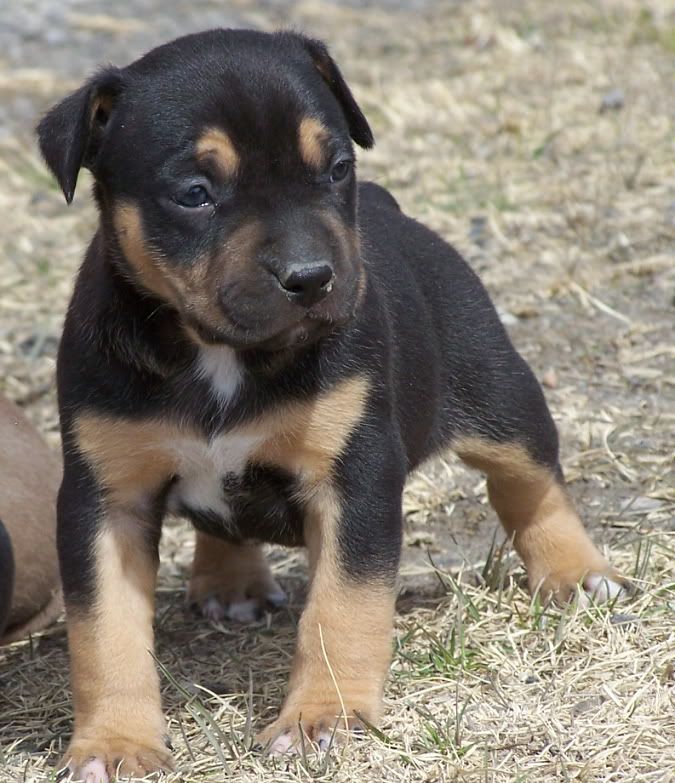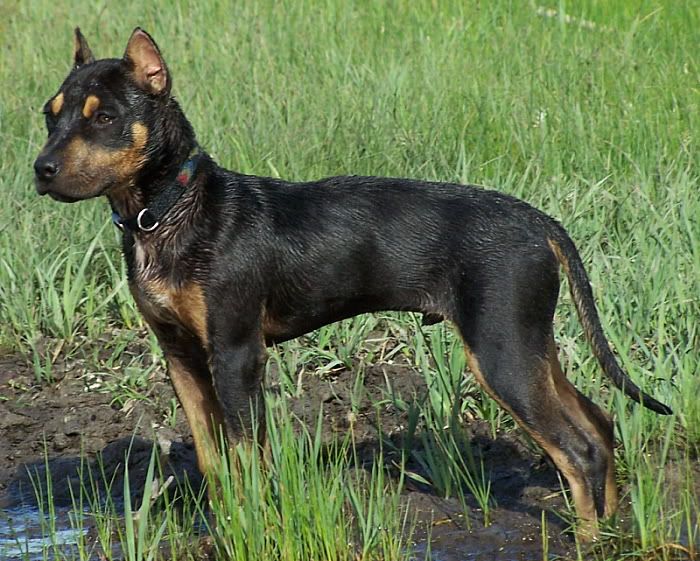 Joker at 2.5yrs old
 Joker earned his ACE of ACE I title taking P4P trophies both days at Idaho show 2013 and is now retired and neutered , hanging out as a pet 
CH "A/A" UWPCH "DANCING WITH DANGER" SD1, SD2
Produced here.. - a son out of Chyna. Danger weighs in at 47lbs & has achieved titles in weight pull and conformation. He is quite  intelligent with moderate drive and a high willingness to please. I couldn't be any happier with this boy!!! Check out event results to see his weight pull videos.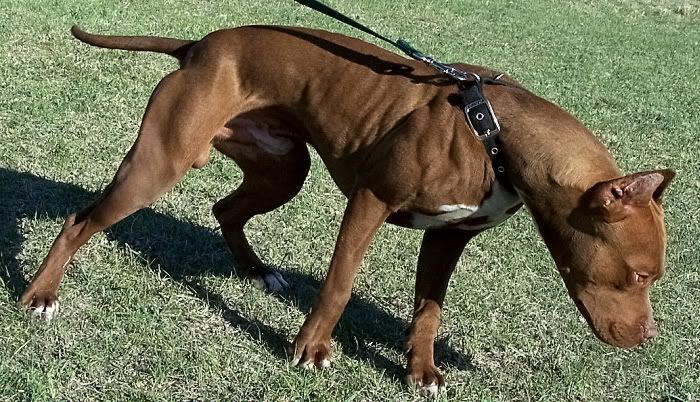 Danger at 23 months old..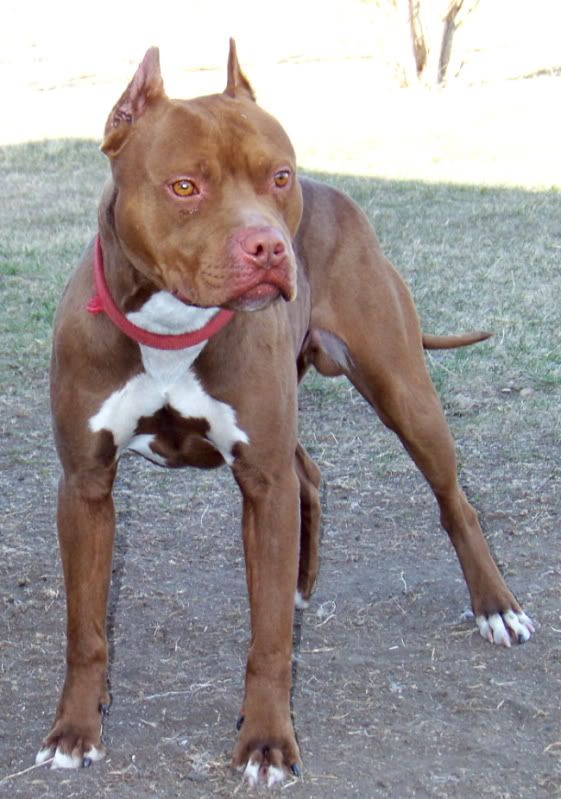 Dancing With Danger's Sire- MESTA'S CH/ACE "RED BRAVE"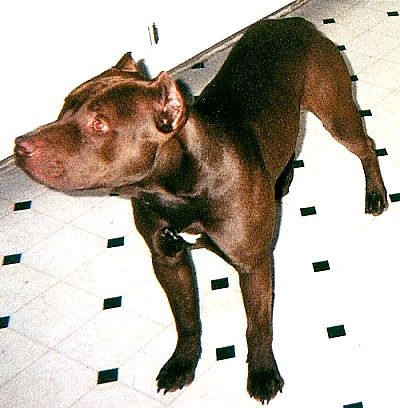 UKC CH/ UWPCH/ACE "TINY TWISTER"
SD1



Produced here...His dam is Dolly. Twister has developed into a 45lb, willing to please and sharp looking boy with high drive. He is what I had been looking to achieve out of his parents- a UKC conformation prospect. He took a Best In Multibreed Show and had me bawling :) and on the same day took Most Weight Pulled and P4P wins!! He was a success beyond my wildest dreams. Twister has earned his ACE title too. See "event results" page ....




Just a wild looking photo of Twister playing springpole! His newest obsession...
Twister at 3yrs old



My foundation sire, Bouncer, and he was all I could ask for when it comes to willingness to please, never-ending "try", athletic, appropriate in the presence of other dogs, extremely intelligent with a soft mind , and completely focuses on my agenda rather than his when  working with him. He  has achieved  wins in  conformation(ADBA), and weightpull. events.I was a greenhorn when I started training for weightpull and due to my mistakes  Bouncer soured on the sport, so I did not continue long enough to title him. Bouncer goes back to the Eddington's "Wilhe Make It/ Kanshe Make it.

See "Event Results" page for Bouncer's  accomplishments. Bouncer now resides with my sister, Lisa.